LEGISLATURE : Bill seeks end to spousal support for child abusers – Press-Enterprise
Aleshia Clarke ♦ July 6, 2013 ♦ Leave a comment
See on Scoop.it – Social Deviance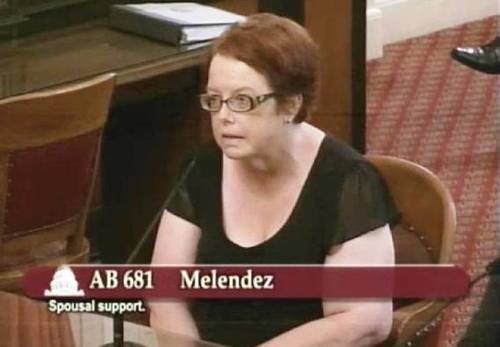 Press-Enterprise LEGISLATURE : Bill seeks end to spousal support for child abusers Press-Enterprise SACRAMENTO — Carol Abar, of Riverside, paid her ex-husband $22,000 in spousal support before he went to jail after pleading guilty to unlawful…
Aleshia Clarke's insight:
It happens to battered spouses too. I know a woman who worked 80 hours per week to support her abuser, who chose to be a "stay at home father." His idea of childcare entailled making his daughter stay upstairs in her room. He eventually tried to kill his wife for insurance money. After she escaped, he received a slap on the wrists, then he proceeded to stalk her. Imagine her surprise when the divorce lawyer told her she may get stuck paying alimony to him because she had supported him for years during the marriage.
Anyone in a similar situation needs a really good lawyer as well as a domestic violence advocate to help them through the tangled web of getting a divorce. This woman was "lucky." She didn't end up paying alimony. It has been 4 years since the divorce was finalized .Her ex has never stopped stalking her.
See on www.pe.com